Transaction Windows are an excellent way to transfer objects and documents between two people, as well as ensure employee safety in a wide range of customer service situations. They allow for easy transfer of items from one person to another without the need for direct contact between them. Depending on the transactional method needed, Transaction Windows can be installed in interior walls to accommodate employees, or exterior walls for public access.
Transaction Windows manufactured by Terra Universal are made of tempered, ½-inch-thick glass mounted in a stainless steel frame, which provides an excellent balance of both visibility and protection. Transaction Windows are used in several industries such as banks, gas stations, ticket venues, or any business that requires the indirect transfer of materials.
Terra Universal offers two different types of transaction windows. The Transaction Drawer provides a 19″D x 10.75″H drawer space to transfer small to medium sized objects and the Shallow Tray Transaction Window has a 1.5" opening that allows for transfer of smaller objects such as money, keys and envelopes.
Transaction Drawers are designed for maximum security and the protection of employees. Constructed from chemical-resistant Dupont™ Corian® solid surface, they are able to help protect both the employee and the drawer from outside weather and the actions of people on the other side of the employee's window. The stainless steel outer wall adds to its durability and longevity.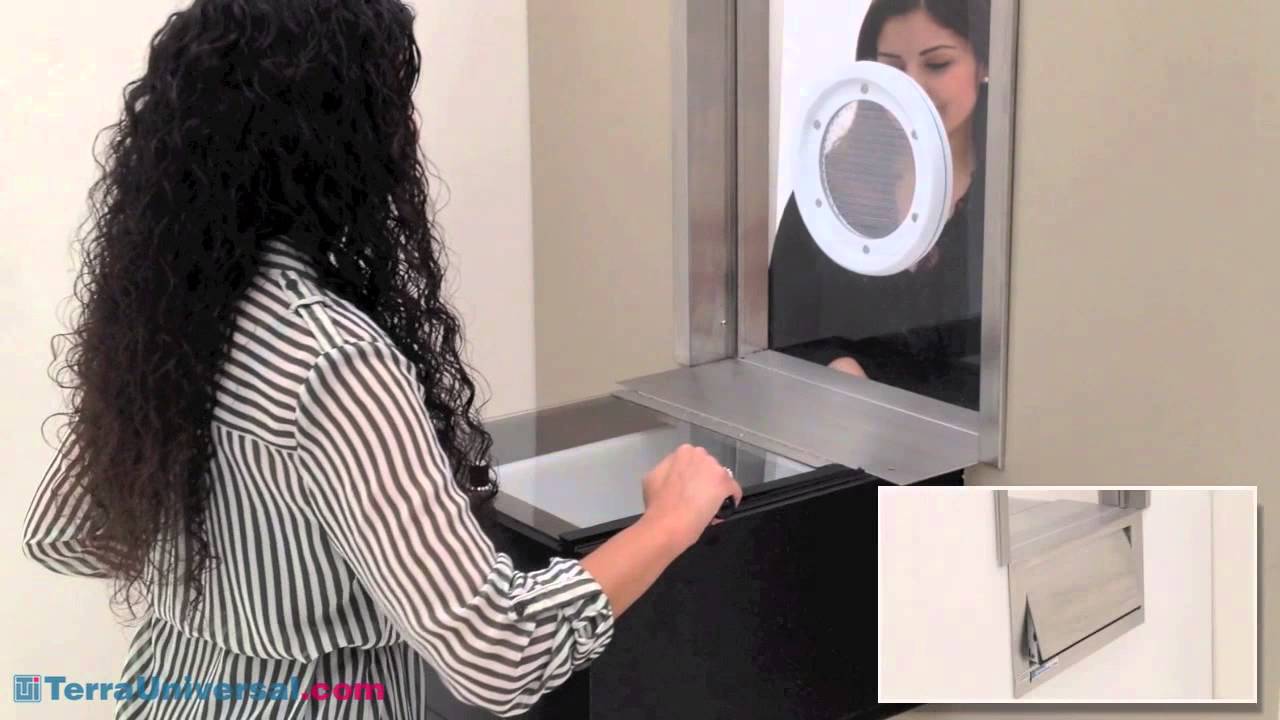 An internal lever on the employee side of the Transaction Drawer gives the employee complete control over when to extend and retract the drawer, while a lid made from transparent polycarbonate offers full visibility of the contents at all times. A latch keeps the lid closed. Only employees can open and close the drawer and it remains flush with the outside wall to prevent opening by force.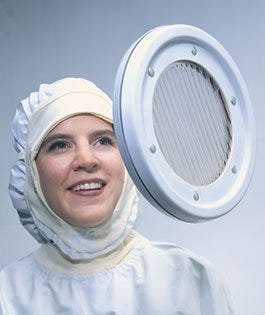 The Transaction Window can facilitate communication between the service employee and the customer with the optional Talk-Through accessory. The combination of a tempered glass window and closed drawer provides an effective barrier for sound and Terra Universal's Talk-Through accessory provides a way around this issue. This circular inset uses a mechanical diaphragm to transmit sound. A solid thin-mylar diaphragm is mounted behind clear polycarbonate to allow sound to the other side. It has a 6.5" interior grill diameter, and 10" overall diameter. Custom options are available for customers who require them.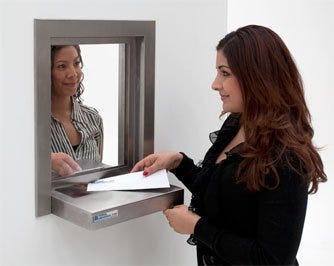 The Shallow Tray Transaction Window is well suited for the transfer of small or thin objects such as paper, envelopes, keys, credit cards and money. This makes it a perfect choice for users who need to control customer access more than they need security. Matching shelves on both sides allow enough writing space to fill out applications or sign receipt slips, as well as making it much easier to pass things through safely. The permanent opening allows clear communication between both users without the need for additional accessories such as the Talk-Through apparatus.
All Transaction Windows require a nominal cutout through an interior or exterior wall. For the deep drawer of the Transaction Drawer, the cutout is 17" x 9.75" and requires a steel brace to support the drawer unit, while the Shallow Tray Transaction Window only requires a 14.5" x 19.5" opening and its light weight makes it easy to install. The Transaction Window above the transfer area requires a 19.5" x 21.75" cutout.
Whether you need to transfer large or small objects, Terra Universal Transaction Windows are an excellent solution to convenience and security in the customer service industry or for employee-to-employee transactions.