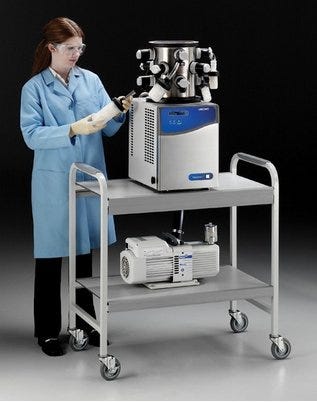 Lyophilization, also known as freeze-drying or cryo-desiccation, is the process by which water is removed from a sample without the need to apply heat. Many labs prefer the process of lyophilization over direct heat when it comes to long-term sample storage since freeze-drying prevents sample contamination and promotes sample stability in life science and food manufacturing applications.
Benefits of lyophilization (freeze-drying):
Samples processed in aseptic conditions
Does not use heat
Less heat ensures sample (drug) stability
Increases shelf life
Samples can be stored at room temperature indefinitely
Reduces weight and volume of samples; ideal for shipping
Useful in drying perishable materials
Does not shrink samples
Process of Lyophilization
The process of lyophilization requires sterile conditions and special equipment.
Firs
Read more »